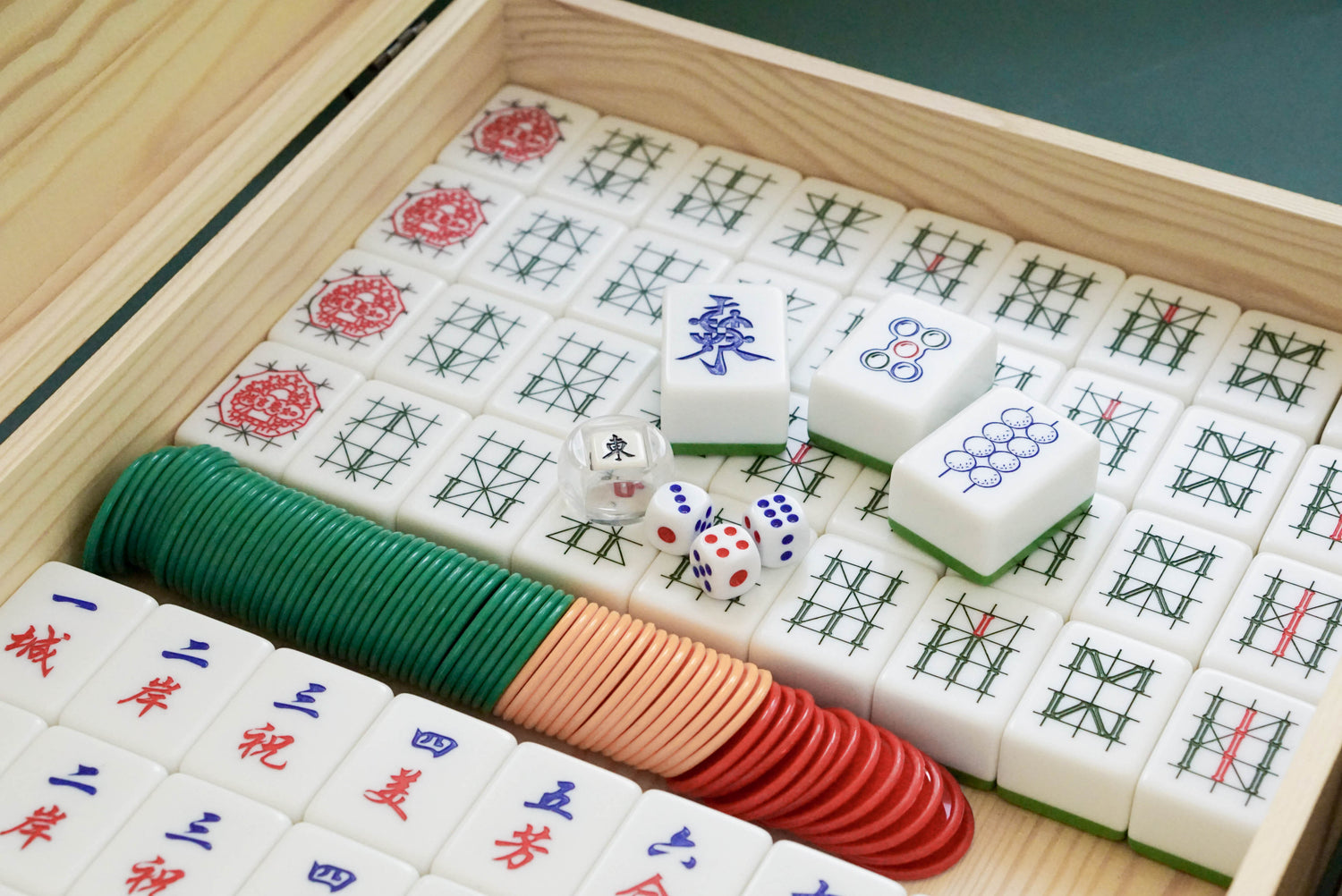 The Base
HK$1082
What is included:
- Mahjong set x144 tiles (39mm x 29mm x 21mm)
- Wooden box (38cm x 28cm x 8.5cm)
- Chips (red x12, yellow x16, green x40)
- Dice x3
- Wind marker x1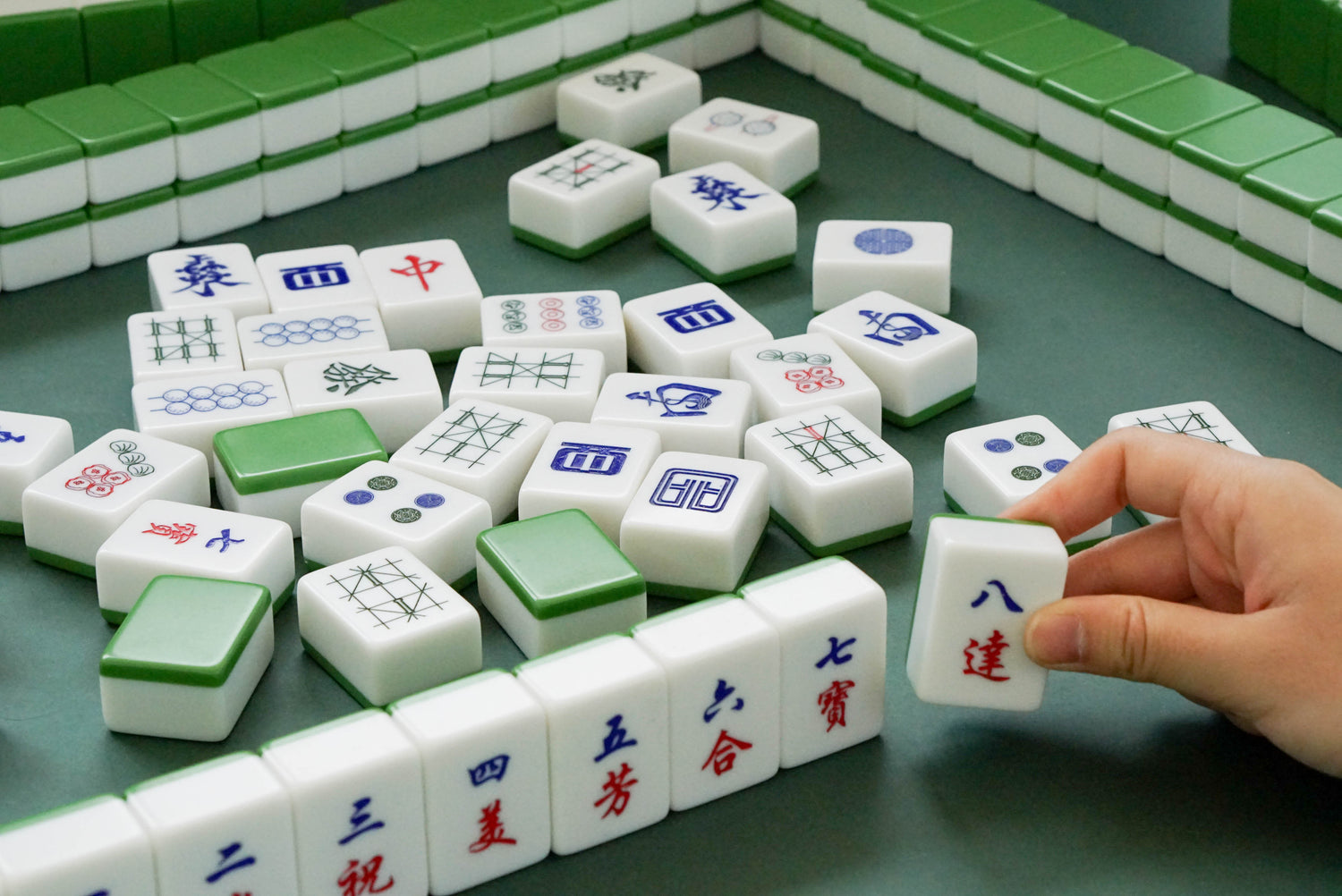 Tile Face
Available options:
1) Standard Cantonese style
2) Hong Kong-themed (+HK$400)
3) Doggy-themed (+HK$400)
4) Your own design (+$varied)
Tile Back
Available tile back colours:
Green, white, black, pink, red, light blue, navy blue, yellow, orange, hot pink, turquoise
+HK$400 for custom back design
Points to note
1. No copyright infringement
2. Avoid colour overlap
3. Simple design to meet the canvas on tile
4. Provide the word, colour, size (eg. fully fit on tile/height/alignment) requirement 
5. File format: AI, png/jpg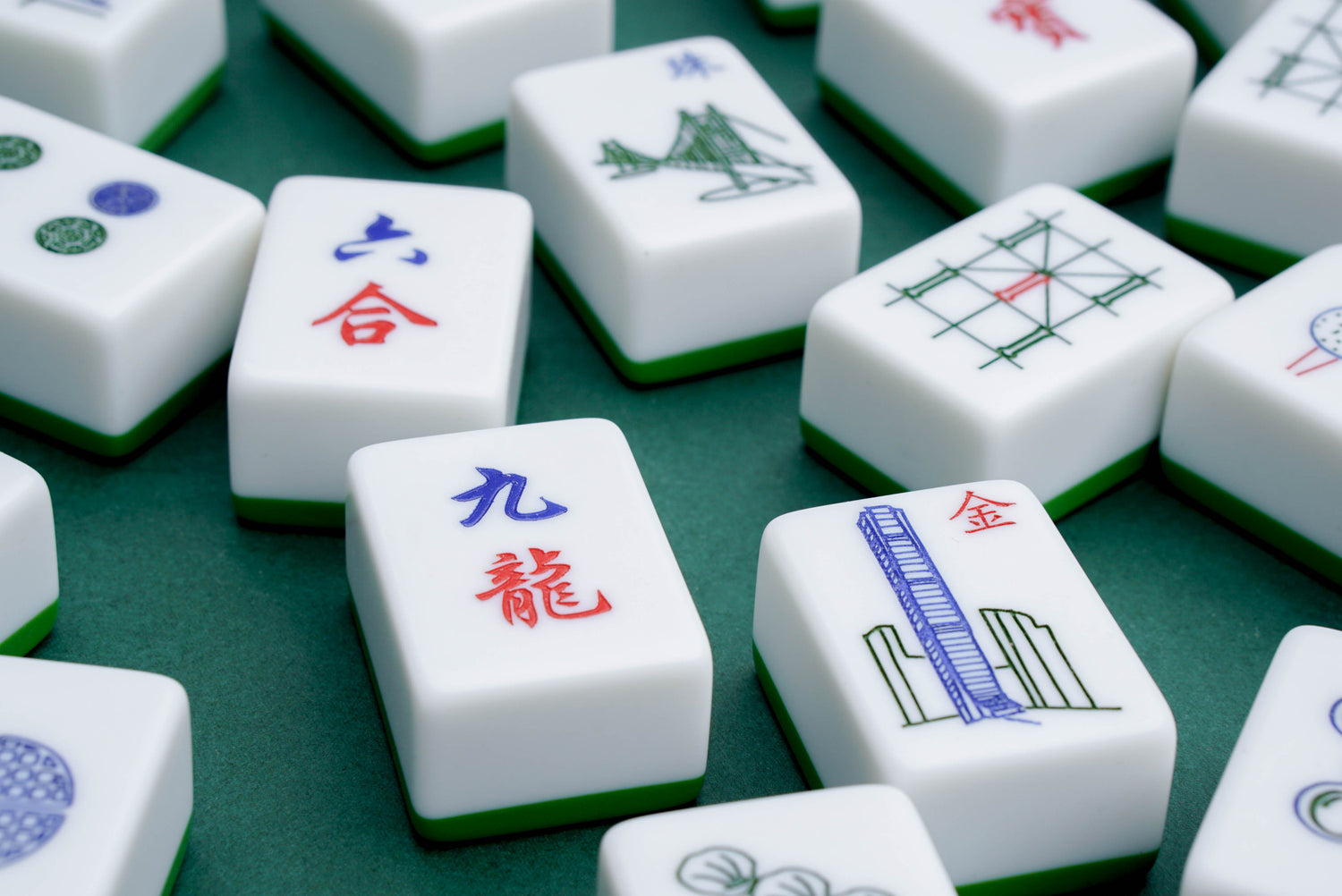 Terms & Conditions
1. Full payment before production
2. Payment made is non-refundable
3. Up to three modifications allowed 
4. Production will commence when design is confirmed by customer and further amendments are not feasible
How to order
Start by filling in the enquiry form below to tell us about your initial idea. Don't worry, it is optional. We will contact you shortly when we receive your enquiry.
Contact Us
Glocal Mahjong
Whatsapp: +852 6496 6393
Phone number: +852 2546 3178
Email: info@thehongkongroom.com
Address: Glocal Mahjong, S405, 4/F, PMQ, 35 Aberdeen Street, Central, Hong Kong SAR
Opening Hour (Mon - Sun): 2:30 pm - 7:00 pm